Ad blocker interference detected!
Wikia is a free-to-use site that makes money from advertising. We have a modified experience for viewers using ad blockers

Wikia is not accessible if you've made further modifications. Remove the custom ad blocker rule(s) and the page will load as expected.

Welcome to Animal Kaiser Wiki , a free-content and editable Animal Kaiser Database for all you Animal Kaiser Fans!
Animal Kaiser is a arcade trading card game released by Namco Bandai Games Inc. You can collect three types of cards: Animal, Strong, and Miracle. For more information please visit the Animal Kaiser Website! .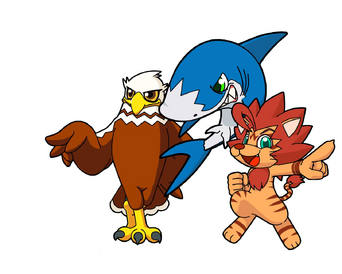 Before you contribute, be sure to read the Rules and the Template provided. Thank You!
The Animal Kaiser Official Fan Site is holding a card design contest! 3-10 winners will be selected and shall receive a special prize (Possibly rare cards!). Entries may only be accepted until 15/6/14, so make sure to enter today! Animal Kaiser Official Fan Site