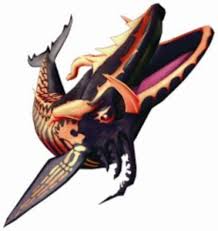 Animal Number: A-176
Rarity: Ultra
Strength: 7000
Health: 9000
Nickname: Destroyer from Space
Scientific Name: ? ? ?
Data: Length: 34m ~∞  Weight:150t ~∞
Food: Stars
Miracle Link: Heavy
Ability: Arnageddon
Affiliation: King of Destruction
Description: The true form of the Legendary Destroyer. He will not rest until the entire universe is gone.
Attacks: 
Guts: End of Labyrinth
Tech:  Galaxya Runaway (Specialty Move)
Power: Gigantic Gravity

Trivia:
The ability "Armageddon" allows Armageddon Vertus to restore a small percentage of his health. This ability also allows him to "perish" his opponent by firing lasers from his eyes after each attack, resulting in an explosion
Vertus is the only known animal to have a "True Form"
Ad blocker interference detected!
Wikia is a free-to-use site that makes money from advertising. We have a modified experience for viewers using ad blockers

Wikia is not accessible if you've made further modifications. Remove the custom ad blocker rule(s) and the page will load as expected.