The Animal Kaiser Super Rare Card Campaign was introduced in Evolution 5. You can collect 5 "Big AK" cards (Specially marked at the back) And then trade them in for a chance at a Rare Card. The card you choose/receive will be in a specially marked and sealed card sleeve for your excitement and entertainment!
Many cards can be chosen upon. You can have a chance to receive any Bronze, Silver or Gold Rares as advertised!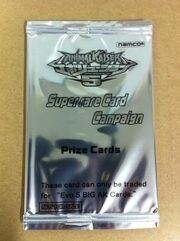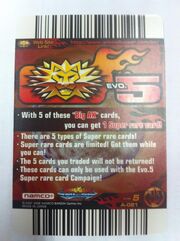 Ad blocker interference detected!
Wikia is a free-to-use site that makes money from advertising. We have a modified experience for viewers using ad blockers

Wikia is not accessible if you've made further modifications. Remove the custom ad blocker rule(s) and the page will load as expected.